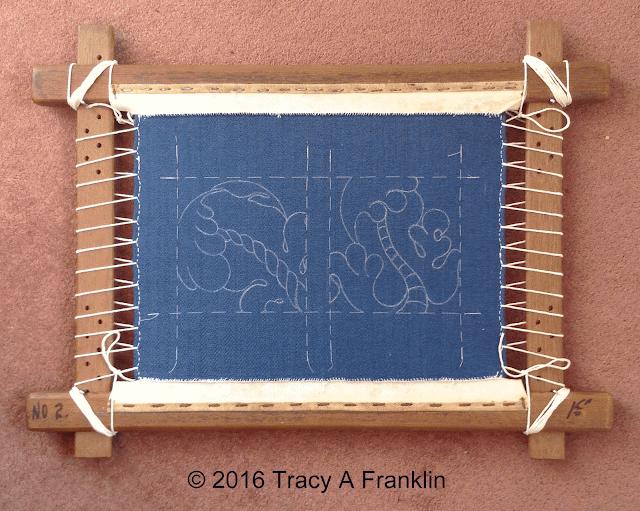 Framing up on a mini slate frame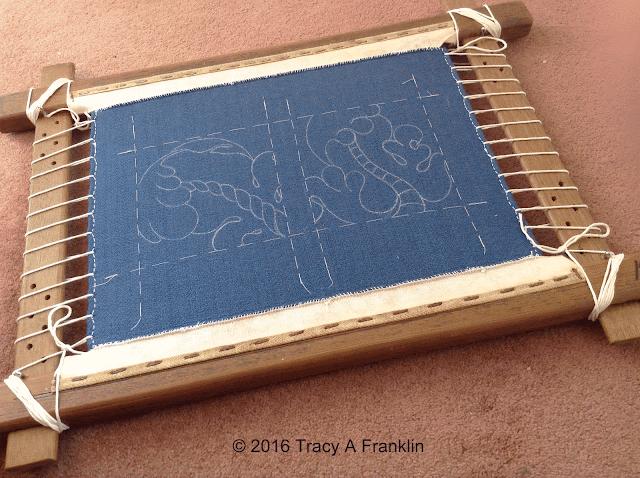 Love this frame!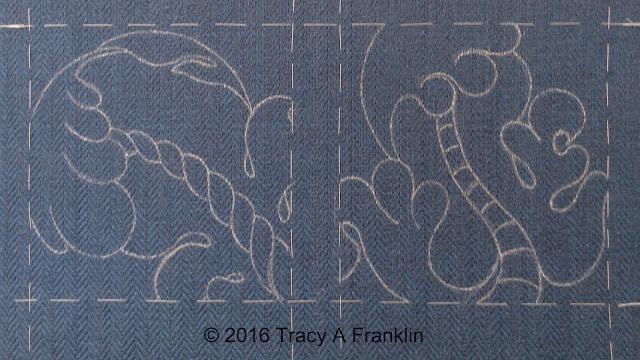 Design transfer onto a blue indigo twill furnishing fabric using a silver gel pen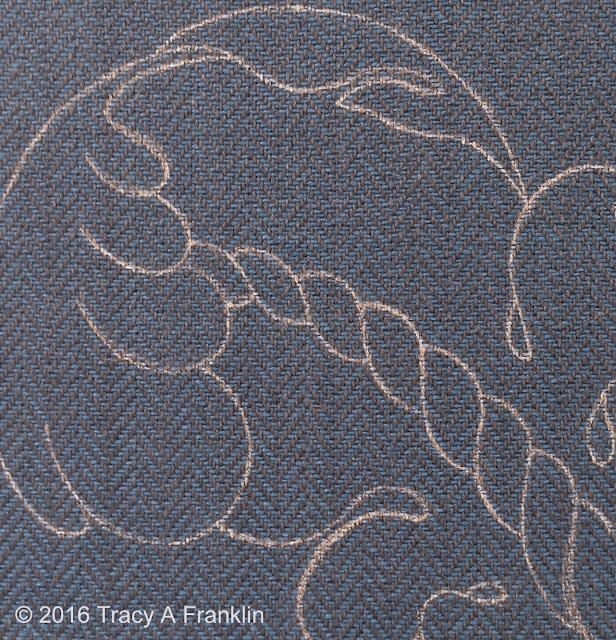 Design number one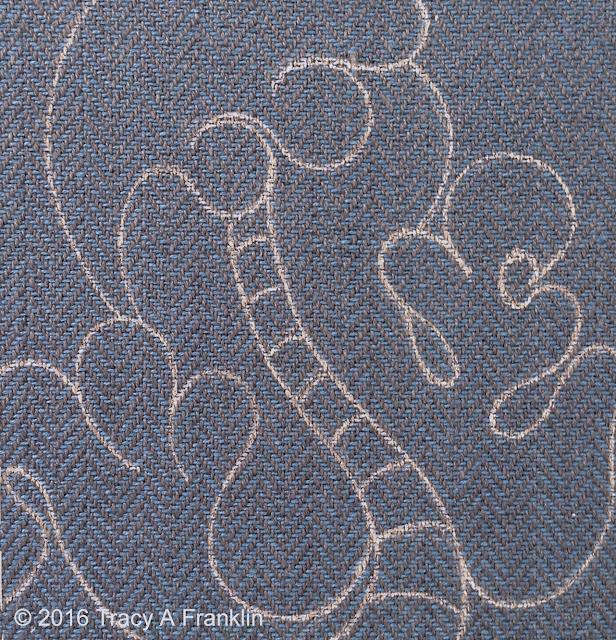 Design number twoI did plan to work these two designs separately, and on plain natural coloured linen, however, I found this fabric in a furnishing fabric shop in Benton in Newcastle upon Tyne (north east England) - Absolutely Fabrics, and thought - Yes - I will try this instead!I also had to hand, this lovely hand-crafted mini slate-frame - used, but ideal for my next project.Now ready to start . . . when I have time . . .